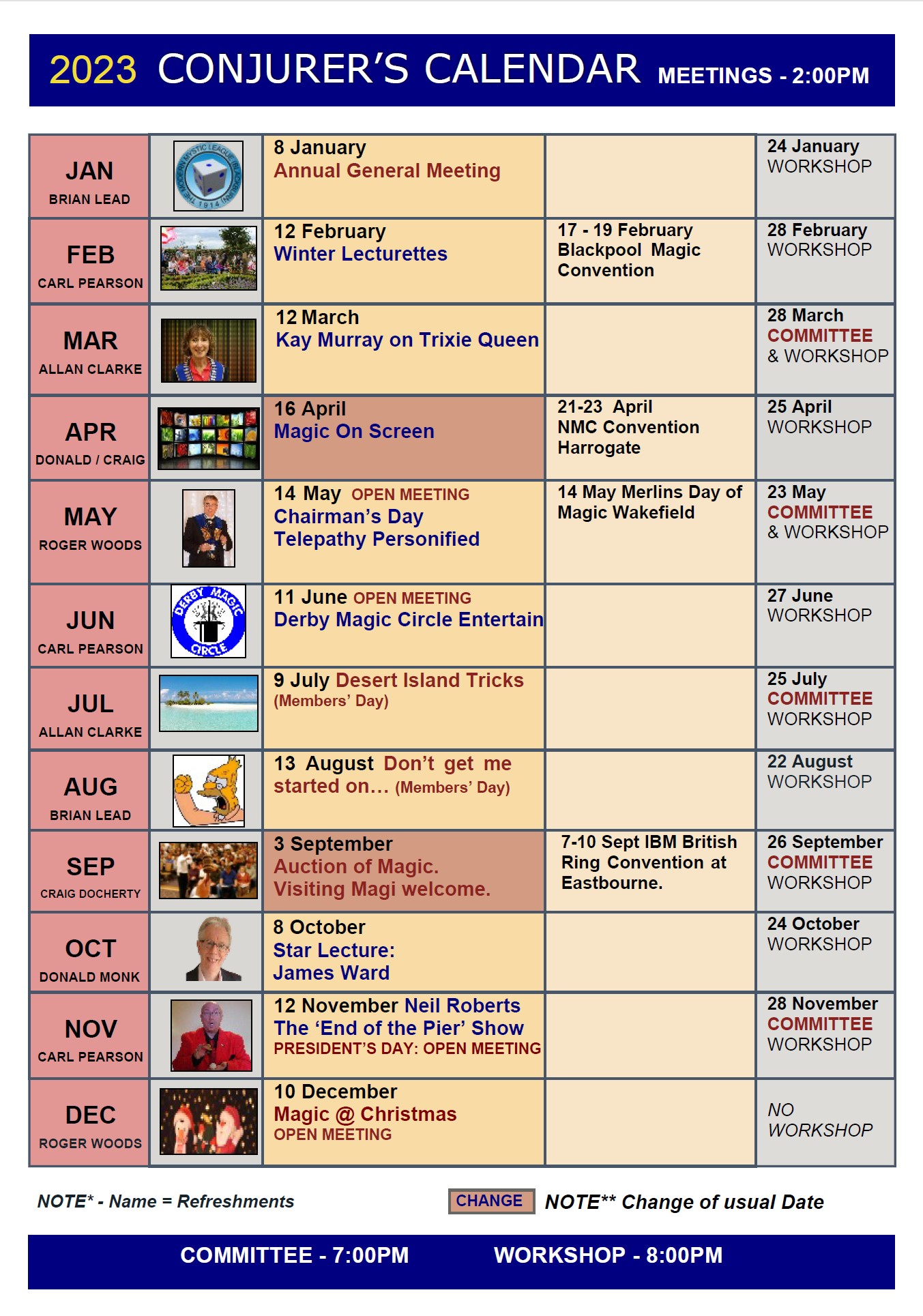 Into 2019 and a new programme of events is upon us.

Brian has pulled together another varied and appealing series of talks, lectures, demonstrations and performances.

Note that due to events that would otherwise clash with our programme, a number of them have been moved to an alternative date.

Check out the 'Change of usual date' entries in our 2019 Conjuror's Calendar.